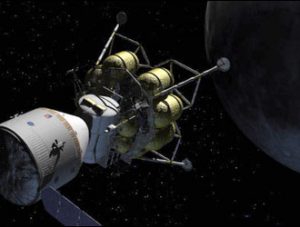 Italsat was the first satellite programme directly managed by the Italian Space Agency: it involved two experimental telecommunication satellites, which were launched respectively on January 16th, 1991 and August 8th, 1996 from the base of Kourou, French Guyana.
The two satellites were highly innovative and were characterized by the use of high frequencies (the so-called Ka band, at 20/30 Gigahertz) and by the possibility to commute the telecommunication traffic directly aboard and direct it also through the use of mobile stations. The programme allowed to experiment and anticipate the main satellite applications to broadband and services for mobile users.
During its operating life, Italsat was also used to develop tele-education and telemedicine pilot projects. Italsat F1 ended its operating life in 2001, whereas its twin, Italsat F2, remained active until 2002.