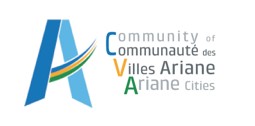 The CVA was created in 1998 as a recognized non-profit organization under French law, regulated by the Loi 1° Julliet 1901 relative au contrat d'association, and its subsequent amendments and integrations.
The association brings together the European cities (known as "Ariane" cities) and the companies working in the field of European space transport. It is based in Évry (Essonne), France.
The ASI has been an acceding member of the CVA since 2017.
Link to the website: https://ariane-cities.com/