LUMIO (Lunar Meteoroid Impacts Observer) is a lunar exploration mission by ESA carried out by CubeSat. The LUMIO spacecraft, by operating from a particular halo orbit in the L2 Lagrange point of the Earth-Moon system, will observe and quantify flashes of meteoroid impacts with the hidden Moon surface on the lunar farside. This will allow integrating the observations collected from the Earth and to elaborate a first complete and accurate model of meteoroids flux in the Moon environment.  
LUMIO mission will use a single 12 U CubeSat, equipped with a miniaturized camera in the visible and near-infrared, with a high performance onboard processor able to scan the collected images, selecting the ones with flashes in real-time, and thus downlink only the useful data to the Earth. An onboard chemical propulsion is used in order to perform the manoeuvres required to transfer the CubeSat from an initial lunar injection orbit to the operational orbit, and to maintain the CubeSat in the operational orbit during the mission. 
Thanks to the contribution in ESA/GSTP Fly, Italy is taking the lead role in the mission, including the scientific aspects, the mission analysis and GNC, (including the testing of optical navigation techniques relying on the lunar disk identification), the mission operations, the optical payload and different on-board technologies, for example, the solar array orientation mechanism (µSADA) and the X-band transponder (C-DST). The project is led by Politecnico di Milano (Prime), with the consortium including Argotec, Leonardo, IMT and Nautilus.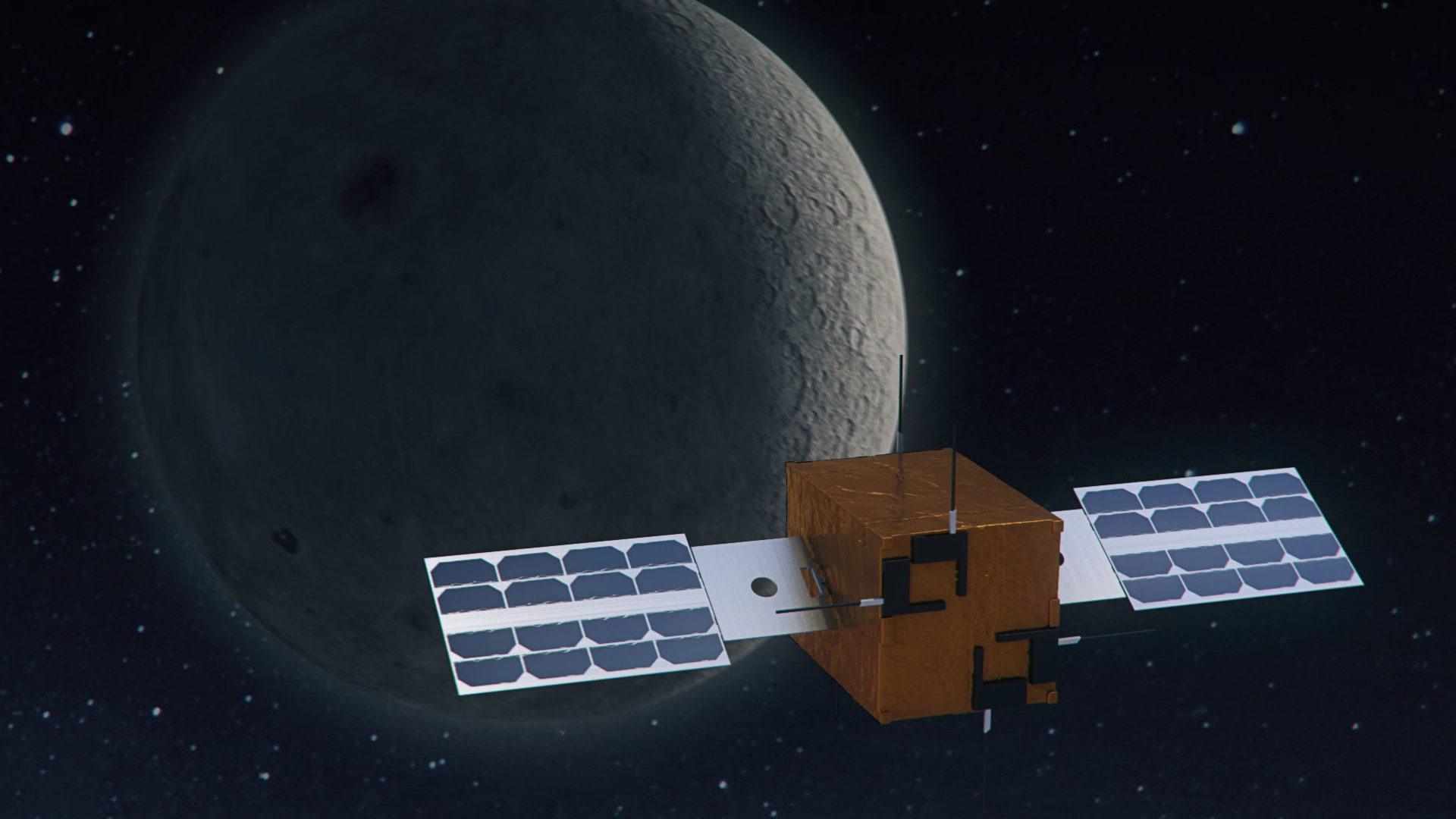 LUMIO phase B is now ongoing, and launch is planned in early 2026.