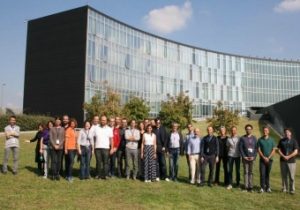 The Space Science Data Center of the Italian Space Center is a multi-mission, multi-length and multi-message infrastructure designed for scientific operations and data processing, storage and distribution, whose purpose is to provide support to scientific space missions in which Italy is involved.
The SSDC was established at the end of 2016, based on the data of the ASI Science Data Center (ASDC), which in turn was created in 2000, starting from the experience of the BeppoSAX scientific data centre in the 90's.
The primary purpose of the SSDC is to host and make available to the scientific community the data coming from missions that cover a wide range of fields in the observation of the Universe, the exploration of the Solar System and the observation of Earth, by providing interactive web instruments for an effective access and an immediate use of such data.
The Center is continuously evolving, hosts the permanent scientific archive related to the past missions and is in charge of the development and maintenance of data archives for the current and future missions, as well as contributing to the development of specific softwares for data processing and analysis.
Furthermore, the SSDC has developed a Multi Mission Interactive Archive (MMIA 2.0) which reunites in a single interface the information related to the processing of data related to the different missions; it's an element of excellence to the service of the scientific community, but also a very important instrument the ASI is equipped with and that helps to direct and monitor the community activities.