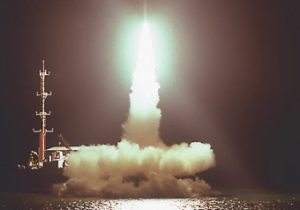 It has been managed since the 60's by the University of Rome La Sapienza, through the through the San Marco Project Research Centre (CRSPM) and, due to its equatorial location on the Indian Ocean coast, it's an ideal site for launch activities and ground-based satellite monitoring. The center is made up of two segments: the sea segment, with the ocean-based launch platform, and the land segment, with the data reception center. 
The center (Longitude 40.19 degrees east - Latitude 2.99 degrees south) covers an area of about 3.5 hectares on the Indian Ocean coast, at a distance of about 32 km from Malindi, and can be reached through the coastal region of Kenya. The presence of the center in Kenya, which dates back to 1996, is currently governed by a fifteen-year renewable intergovernmental agreement, which was signed for the first time in 1995 and includes the possibility to carry out launch, data acquisition from satellites, remote sensing and training activities both on the spot and in Italy. On its part, Italy commits to find the programmes, to equip and manage the center, to provide the logistics and to train and employ local workforce, while Kenya provides the site, upon payment of a small fee and the training and employment of local workforce by the Italian counterpart. The local government must be informed about the programmes that will use the Center and requires, for the commercial programmes, a royalty depending on the terms of the commercial agreement. After fifteen years, the equipment will become property of Kenya. 
The last launch – Scout carrier with the San Marco D/L satellite aboard – took place on March 25th, 1988. Since then, the platform have been left unused and, generally, have been subject to routine maintenance only.
The land segment includes a set of masonry and wood structures that are used as accommodations and offices, a small marina for the docking of the vessels connecting with the platforms and three ground-based stations (antenna systems) for in-orbit monitoring and telemetry reception from satellites and carriers. The three stations are:
S-band station, equipped with a 10-meter parabolic antenna used for the agency programs;
S/X/L-band station, equipped with a 10-meter parabolic antenna used for the control of the launch vehicles (Arianespace, Titan) and to give support to the first phases of the commercial states flight (LEOP);
X-band station, equipped with a 6-meter parabolic antenna used to receive remote-sensing data (ERS-2, Spot, Landsat).
The centre is linked to Italy through Intelsat in the context of the Italian Space Agency ASI-net.