Italy is a founding member of the ESA (European Space Agency)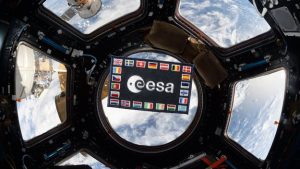 The ASI actively participates in all the ESA's activities, which can be divided in two types: the compulsory programme and the optional programme.
The first type of activities, funded with the compulsory contribution by all the member States of the Agency (calculated as a percentage of each country's gross domestic product), includes the scientific Programme, the costs of infrastructures and the general activities.
For the optional programmes, instead, the participation is optional and the choice of the level of contribution allocated for each programme is left to the individual countries (however, there is a minimum percentage value which must be paid to participate, and it's also proportional to the GDP).
The ESA operates based on criteria of geographic allocation. It means that it guarantees that the investments carried out in each member State through the industrial contracts for the space programmes are proportional to their contribution (currently the guaranteed minimum value of returns for each country, overall, is equal to 0.94, while for the individual programmes the value changes starting from a minimum of 0.84).
Such characteristic is certainly the aspect that allowed the ESA to obtain, over the years, a gradually increasing budget and to increase the number of its member States from the initial 11 to the current 22.
The ESA operates based on the directives of the Council, the highest decisional body of the Agency, which meets both at delegates' level and at ministerial level (normally every three years, to approve and sign new programmes). Each member State is represented in the Council and is entitled to one vote, regardless of its effective financial contribution.
Even after the last ESA Ministerial Council in 2014, Italy remains the 3° contributor among the member States, after France and Germany. On average, the Italian budget within the ESA, compared to the total contributions by all the member States and Canada, was about 14% in the last 5 years. Furthermore, our contribution to the ESA's compulsory activities and optional programmes ranges, on average, between 55% and 65% of the ASI's financial resources (revenues).
‣ No elements for this section