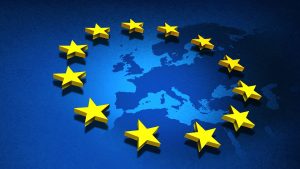 The Agency, among other things, is in charge of promoting, supporting and coordinating the Italian participation to European Union projects and initiatives in the fields of space and aerospace.
Based on the Treaty of Lisbon (articles 4 and 189 of the Treaty on the Functioning of the European Union), the EU placed space policies at the centre of the Europe 2020 strategy and the new industrial revolution and acknowledged the cross-cutting strategic importance of space, which is seen, on one side, as a tool to develop the European safety and defense policies, and on the other side to develop the environment, transport, agricultural and rural development, fishing and research policies.
The "Competitiveness" Council, in its session of May 30th, 2013, adopted its findings on the ""EU Space Industrial Policy - Releasing the potential for economic growth in the space sector". In particular, it was stressed that space directly contributes to the goals of the Europe 2020 strategy, and it was acknowledged that the space sector might contribute to the economic growth and to the creation of jobs, and that the services and application based on space technology are more and more playing a crucial and increasing role in the modern society.
In this respect, we must stress that the satellite services sector is very important for the UE economy, since it turns the investments in space infrastructures into concrete applications and services to the advantage of the citizens. By way of example, according to EuroSpace, the sales of telecommunication satellites account for more than 60% of the turnover of satellite producers in the last 10 years.
Within the Council of the European Union, until today the Competitiveness Council and the Transport Council have been in charge of the space activities, which have been addressed within the Space Working Party and the Working Party on Transport Intermodal Questions and Networks, where the Galileo programme is discussed.