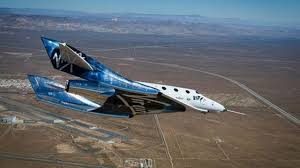 The Altec-Virgin Galactic agreement involves the manufacturing of an Italian spaceport in the area of Taranto-Grottaglie, for suborbital flight experiments.
Altec (Aerospace Logistics Technology Engineering Company) is a public-private company located in Turin, which constitutes a centre of excellence for the supply of engineering and logistic services to support the operation and utilization of the International Space Station and the development and realization of planetary exploration missions.
On December 4th, 2016, Altec signed an agreement with Richard Branson's Virgin Galactic for the trial of suborbital flights. Based on the agreement protocol, Altec started a dialogue with Virgin Galactic to jointly assess the operational opportunities of an Italian spaceport located in the area of Taranto-Grottaglie, where the "Marcello Arlotta" airport is located.
The spaceport will become a centre of excellence for research and to carry out suborbital flight experiments and training of astronauts and pilots, for didactic purposes and space tourism, by using the Virgin Galactic aircrafts.