8th edition of Space Propulsion International Conference
9 May 2022 @ 08:00

-

13 May 2022 @ 17:00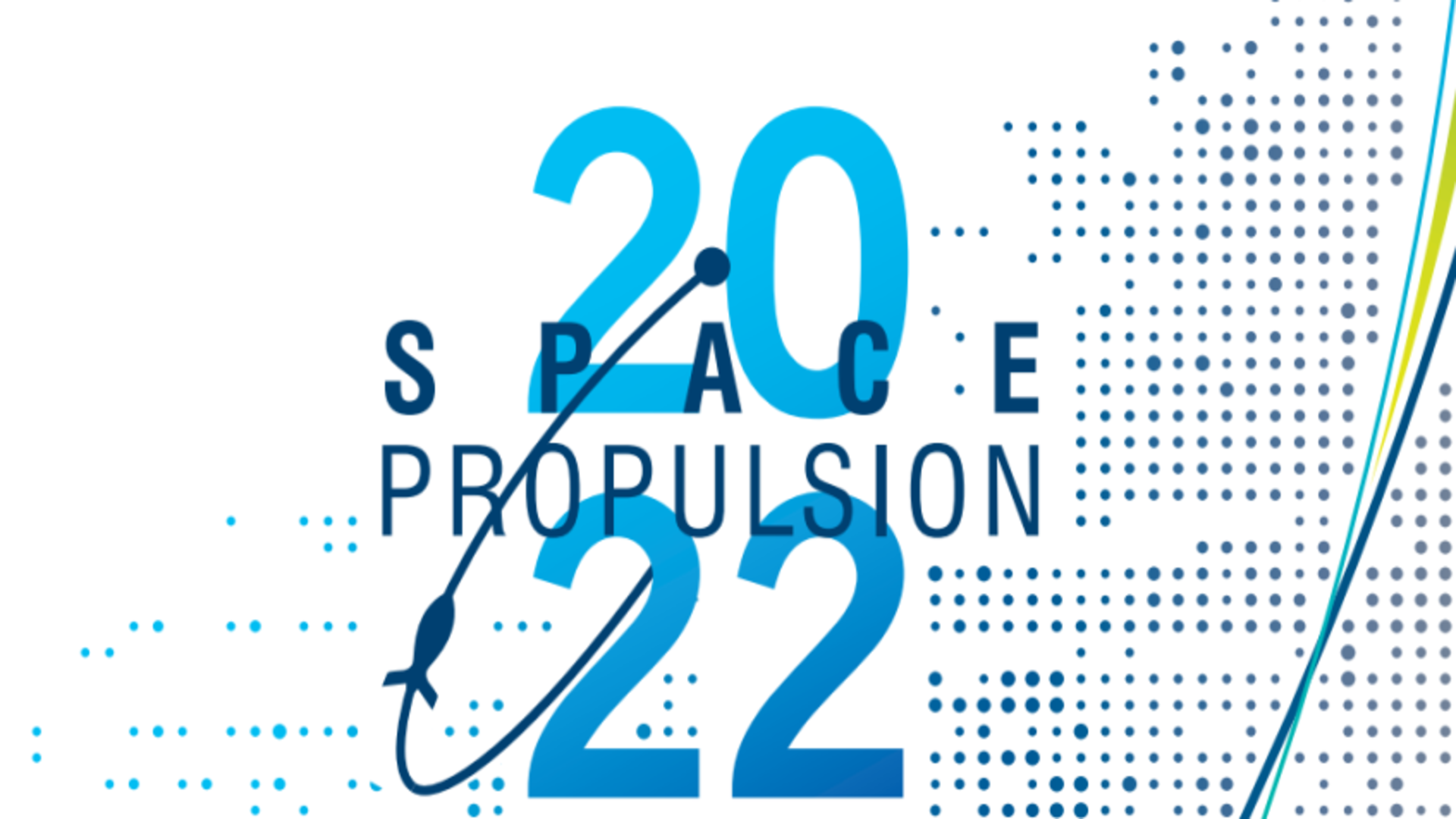 From 09th to 13th May, 2022 in Estoril, Portugal
The next edition of the Space Propulsion Conference organized in collaboration by 3AF and ESA will take place from 09th to 13th May, 2022 in Estoril, Portugal. It will be the eighth of a series of international conferences on technical and programmatic aspects related to the development and application of Space Propulsion technologies. More than 600 professionals from over 30 different countries are expected. The Italian Space Agency is a partner of the event and the president Giorgio Saccoccia will speak on May 9 during the Head of Agencies Round Table 'Mid and Long Term Policies'.
Register now to attend : https://www.3af-spacepropulsion.com/rates-registration
Technological innovation at the heart of exchanges between specialists
The main focus of this edition will be on the subject « Space as a service for new applications ». SP2022 is a unique opportunity to discover innovative solutions during productive exchanges with engineers and scientists from government, university and industry, on the two main areas of space propulsion: spacecraft propulsion and propulsion for space transportation.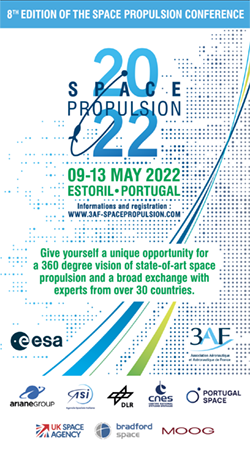 A harmonious balance of plenary sessions, technical sessions, workshops and networking
Thanks to the support of our major partners, Space agencies and Industrialists, previous editions were real successes: the 6th edition that took place in 2018 in Seville and the 7th edition, SP2020+1 – _organized in video conference because of the health-care context – _have brought together more than 600 participants from 38 different nationalities. Once again this year, Space Propulsion offers the possibility to attend four days dedicated to round tables, keynotes, workshops and technical presentations. The conference is also an opportunity to network, particularly through the exhibition and traditionals social events.
For more information, please visit the conference website www.3af-spacepropulsion.com