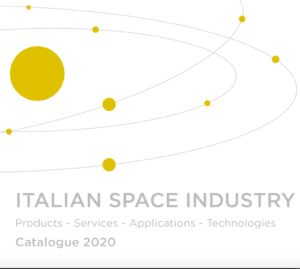 The Catalogue aims to promote the visibility of the national space industrial system, both to improve cooperation at an international level and to facilitate the commercial promotion of businesses, offering a daily working tool for domestic and foreign professionals engaged in the various application domains.
To this end, the Catalogue will be used on the occasion of the main trade fair and scientific-technological events in the sector and during international and national events.
The Catalogue is updated annually.
We curated this 2020 edition during the health crisis caused by Covid-19, with the conviction that this tool will facilitate a new and stronger international presence of the Italian space companies.
---
Download the new catalogue
---
Past Editions
The Italian Space Industry