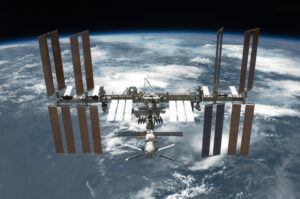 UTilisation ISS (UTISS) Database
The database contains information relating to the Italian experiments promoted, managed and financed (directly or indirectly) by the Italian Space Agency which have been installed on board the International Space Station (ISS).
Thanks to international agreements between ASI and NASA during the Italian supply of pressurized modules of the ISS, NASA ensures ASI access to the use of the ISS for a share of the onboard resources. Added to this further agreements permit ASI to collaborate with other agencies - for example, in the recent past ASI has entered into agreements with ESA and Roscosmos which have extended Italian access to the ISS.
This guarantees the Italian scientific and technological research communities multiple opportunities to access the ISS.
The database is divided into two macro areas:
ISPARC, ISS Scientific Publication Archive, it is the database that contains the reference to technical and scientific research publications both on the ground and on board the ISS.
ISD, ISS Scientific Data Directory, it is the database that contains the reference to the data collected during the scientific experiments carried out on board the ISS.
How to request access:
In order to access to the UTISS, please send an email to utiss.info@argotecgroup.com , reporting:
Name
Surname
Email address
Telephone number
Affiliation
Why you need to access to these data
Which group of data you need to access
Go to login page of UTISS Database.